Our team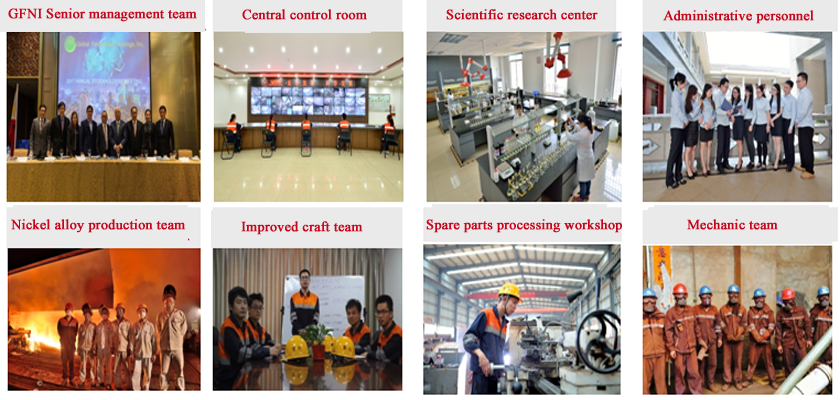 1.The senior management personnel of GFNI is from BHP and proficient in mines and enterprises management.
2.Our production and technology leadership team has with over 20 years' experience in ferronickel smelting.
3.Over the past ten years, our management team has always been dedicated to various links of ferronickel industrial chain, from ores to the terminal products of nickel alloy.
4.We have a nickel alloy production team containing nearly 900 people, including around 40 technical backbones, 27 persons with bachelor degree or above and 3 senior engineers.