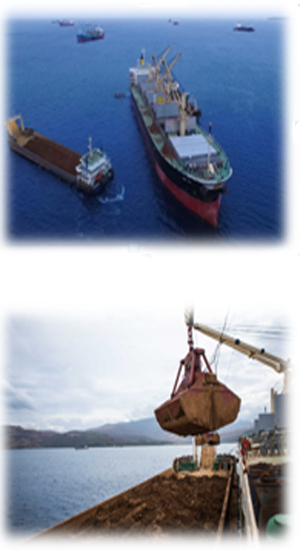 As one of the biggest exporter of nickel ore in the Philippines, GFNI is engaged in the exploitation, development, processing and sales etc. of laterite-nickel ore and dedicated to the subsequent smeltingofhigh value-added ferronickel alloy.

GFNI wholly owns the mining right of a 4,300-hectare laterite-nickel mine in Surigao. According to an authoritative assessment organization, this mine has a storage of nickel ore of483 million tons, and it is the biggest nickel ore in the Philippines. Besides, it is with the characteristics of large output and low exploitation cost and so on.

ThePalawan Ipilan mine newly purchased by GFNI covers an area of 2,835 hectares and is mainly with medium and high-quality laterite ore.

While developing safety production, GFNI also attaches importance to sustainable development, maintaining good relationship with local citizens and strongly supporting the local philanthropy and education.